Magic Members Alternative: Raklet
Are you seeking a membership management alternative solution for Magic Members? Raklet's membership management software is worth a look. Keep reading this post to learn about an affordable Magic Members alternative, Raklet.
Developing lucrative and effective membership websites may be a difficult task. Organizing events, enrolling members, and keeping track of money manually might take a long time. Raklet's efficient membership management software, on the other hand, can help you manage your community with a variety of features, so you can focus on building your audience.

Magic Members is a 12 years old WordPress plugin that includes login redirection, multi-level memberships, partial content display, pay-per-view, and many other features. It's a membership management tool that assists with email reminders, guest purchases, discount generation, and more. It's intended as a WordPress plugin. Magic Members provides strong membership management solutions, but it may not be the perfect option for every company. So, let's see what they have to give and what they lack.

Above, you can see the general features of Magic Members, which are accessible via Capterra. We also listed some of the most important features of Magic Members for you below:
Payment Module Integrations:
Members are able to pay using 1ShoppingCart, PayPal Standard, PayPal Website Payments Pro, PayPal Express Checkout, 2CheckOut, Stripe, CCBill, Authorize.net, ClickBank, WorldPay, MoneyBookers, iDeal, Epoch, Payza, Ogone, SagePay, eWay, PagSeguro, and Manual Pay through Magic Members. You can turn off any payment module that you don't wish to utilize. Magic Members allows you to use several payment channels for various subscription bundles.
Flexible Membership Options:
You may configure multiple membership payment alternatives with an infinite number of subscribers, in addition to the different levels of membership. You'll have total control over how your subscribers pay for their memberships, and whether you charge them daily, weekly, monthly, or annually.
Custom Widgets:
Login, Register, Text, and Status Widgets are just a few of the ready-to-use widgets available in Magic Members. From Appearance –> widgets, you can easily add and delete custom widgets.

Let's have a look at the pros and cons of Magic Members based on user reviews:
Magic Members have detailed pricing information both on various sites and on their own
websites.
The table above is presented to the visitors in the pricing section of their websites. Their pricing plans start at $97 per month. The unlimited License package is $207 per month, which is the highest plan for Magic Members including unlimited domain installation which is not available for the other plans. Also,Magic Members has an option that gives the money back to the customer in 30 days. However, they do not offer free trial or free plans to their customers.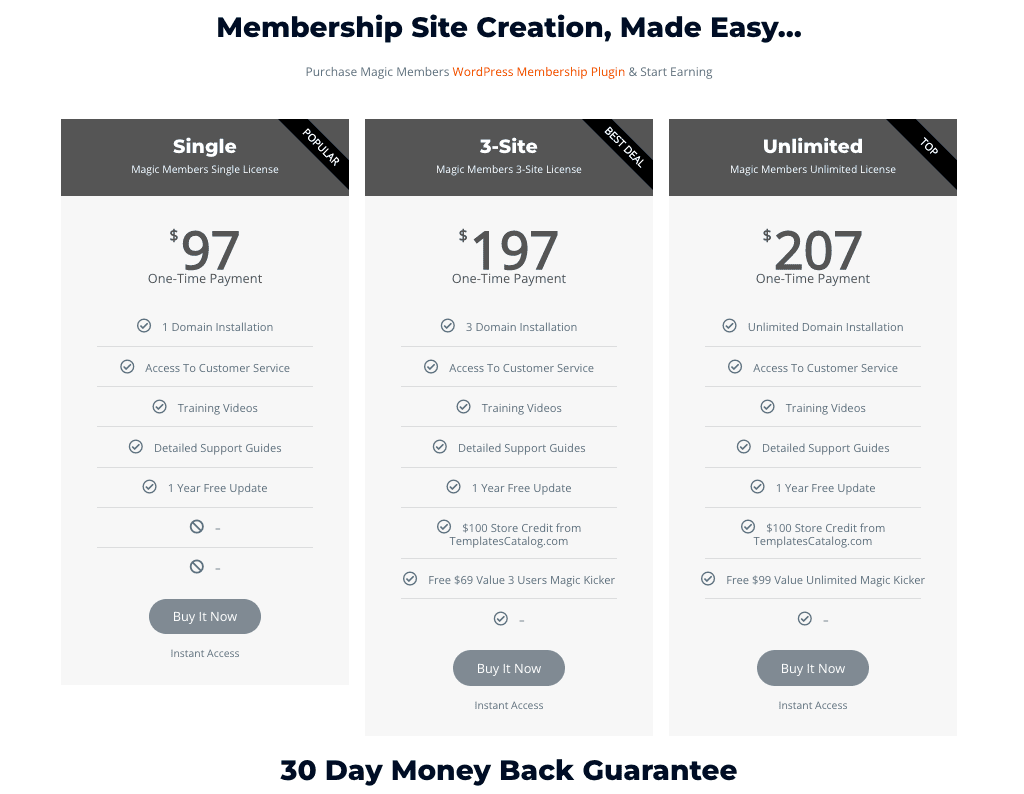 When we look at 10
Capterra
reviews in general, Magic Members has received low scores compared to other membership management platforms. Magic Members, which got the lowest score in customer service, showed an average success with a score of 2.7/5 in the overall category. However, no matter how low the score is, it should be taken into account that the number of reviews is not enough to evaluate this platform as unsuccessful.

Raklet is an all-in-one membership management platform that lets you generate brand engagement and possibilities by empowering communities to connect, network, and grow. It is simple to set up and can be customized to fit your company's colors. Raklet offers a variety of tools to help you modify and improve your membership platform. Let's have a look at some of the features that Raklet offers to its users: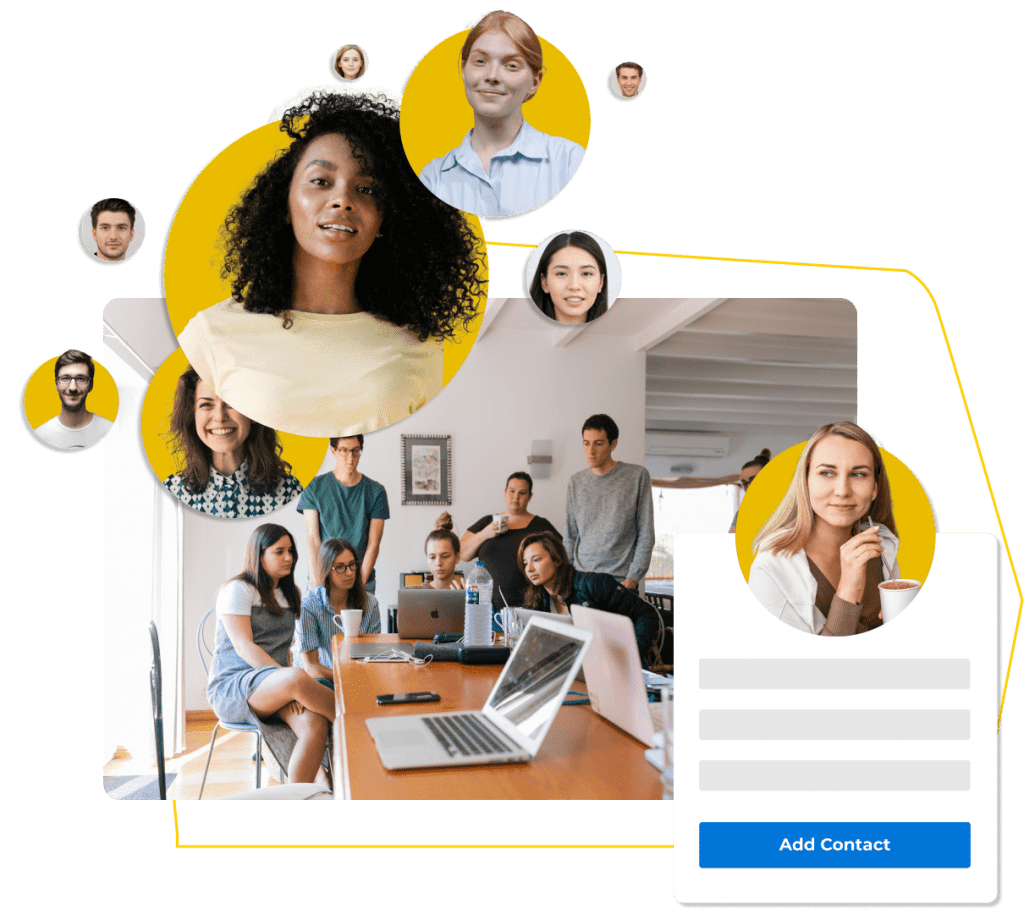 Raklet has a robust CRM that allows you to build your own database to track and manage your attendance. CRM also enables your company to form bonds with your customers, resulting in enhanced customer loyalty and retention. You can utilize your CRM data analysis with Raklet to undertake successful member outreach by sending personalized emails and SMS to certain groups, setting up paid newsletters for specific groups, creating discussion forums, and more.
On your membership application forms, you may add custom fields to collect whatever type of information you need from your members. You can also automatically import these into your member profiles and search for them in your CRM database at any moment.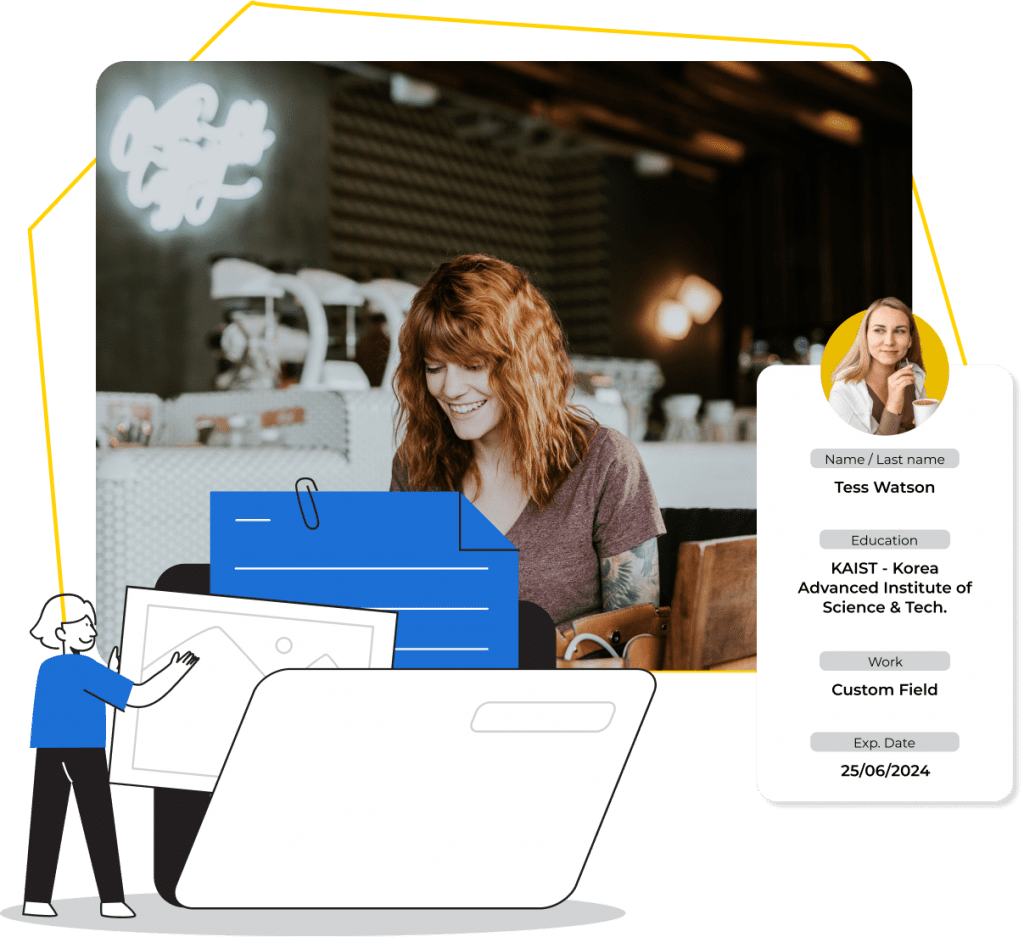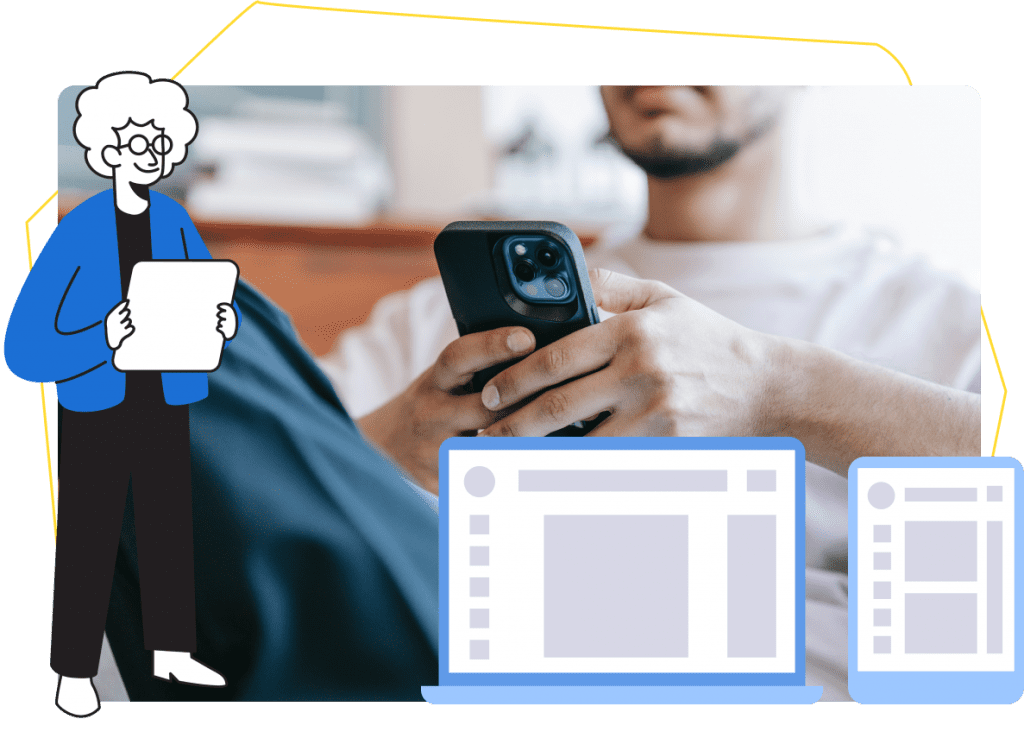 You have the ability to design the ideal platform for your members. You may also assist them to discuss various issues, sending private messages, comments, liking, and sharing on various discussion forums. Raklet allows your members to socialize on their own private platform, strengthening community bonds.
Raklet allows you to customize everything you see. As an all-in-one membership management software, we also provide our users access to our in-house software engineering team, which can tailor Raklet to your specific needs.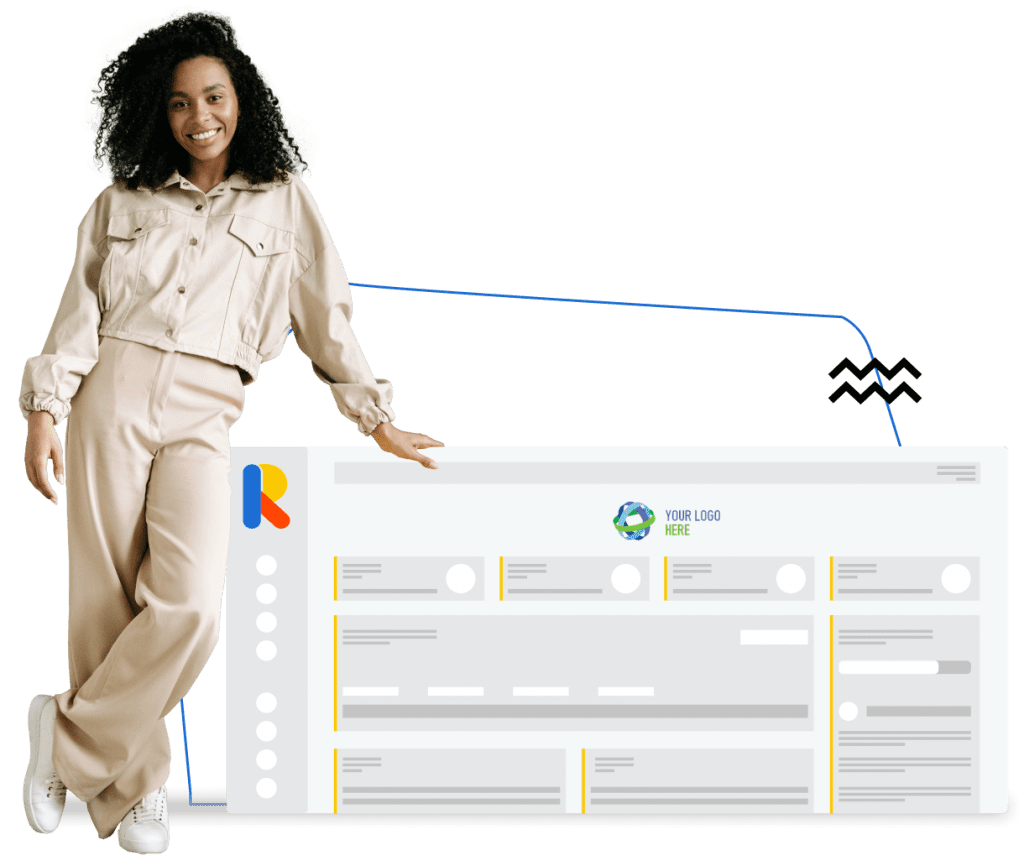 Raklet has a completely free plan, and all of the features above are included in this free version.
Paid plans consist of three distinct categories: Essentials, Professional and Premium. These start from $49/mo and you can find more details on our pricing page.
We can assure you that there will be no additional charges for any of the features listed under these plans. Our customer service is available every day of the week to help you according to your needs, and you can reach us through our chat support or email us at [email protected].
As you can see, Raklet achieved practically perfect scores in all three areas. Raklet was lauded for its excellent customer service, and it received 4.8/5 stars, making it one of the best. It has risen to the top of the event management software rankings, with nearly perfect scores based on customer feedback.
You are seeing Raklet reviews posted on Capterra's page, also you can get additional information from GetApp, SourceForge and G2 .

How is Raklet better than Magic Members?
You can see the comparison below:
Free or starts from $49/mo
Additional products to members:
Don't listen to us, listen to what our clients say

Good membership software! I really liked the support responsiveness. They are on the ball, listen to your comments and try to integrate if the comment can bring value to their product.
Powerful event management software! Raklet's web and mobile apps makes it really easy for us. We create tickets for public and members-only, offer coupons to promote our events and check-in guests onsite.
I am satisfied. We manage the administration and communication of our associations thousands of members. Support team is really kind and help us solve problems quickly through chat or video call. We sell tickets and also crowdfund on the platform.
We publish digital cards for our members on Raklet. They can benefit from the perks simply by using mobile app or adding their cards to mobile wallets. Highly recommended.
As we were about to spend thousands to develop membership software, we discovered Raklet and saved. Raklet has a lean and well thought architecture that provides you the most important features you need for membership management. It looks familiar from day 1, easy to use without extensive training.
Looking for other membership software alternatives?
Create your account.
It's free for as long as you need.
Start for free & upgrade only if you need. Card not required.