Are you looking out for the best alternative to JoinIt member management software? Raklet's membership management software offers advanced membership management features and a great alternative to JoinIt.
It's understandable if you still want to consider your options before selecting the right software for your membership management needs. You need the right tools to manage and access your member database.
A great alternative to JoinIt with advanced member management features
Raklet is one of the most sought after membership management software and a great alternative to JoinIt member management platform. Our member database software is specially designed for organizations big and small. We offer a new and improved way to manage members, payments, and membership plans for your community.
So, to clear the confusion, we have decided to provide an honest and transparent review of both Raklet and JoinIt.
Raklet's plug and play solution for membership management
Our member management platform offers exclusive tools and features for membership. It is cost-effective and has all the necessary tools to perform your daily activities; under a single platform.
JoinIt alternative: Raklet's membership management software
All-in-one platform for member management
Our software is a one-stop-solution for membership management for many organizations. Access event management, membership management, customer relationship management (CRM), email marketing, along with payment processing modules from a single platform.
Check out how LHG used Raklet's membership management software to onboard members and create more than 1500+ digital membership cards for their investors.
One solution for multiple organizations
Run your business efficiently and effectively. Our membership management system caters to multiple organizations such as associations, chamber of commerce, nonprofits, club management, political campaigns, alumni management, and membership management.
A powerful CRM module lets you build better relations with your customers. Download interactive reports about member engagement with ease.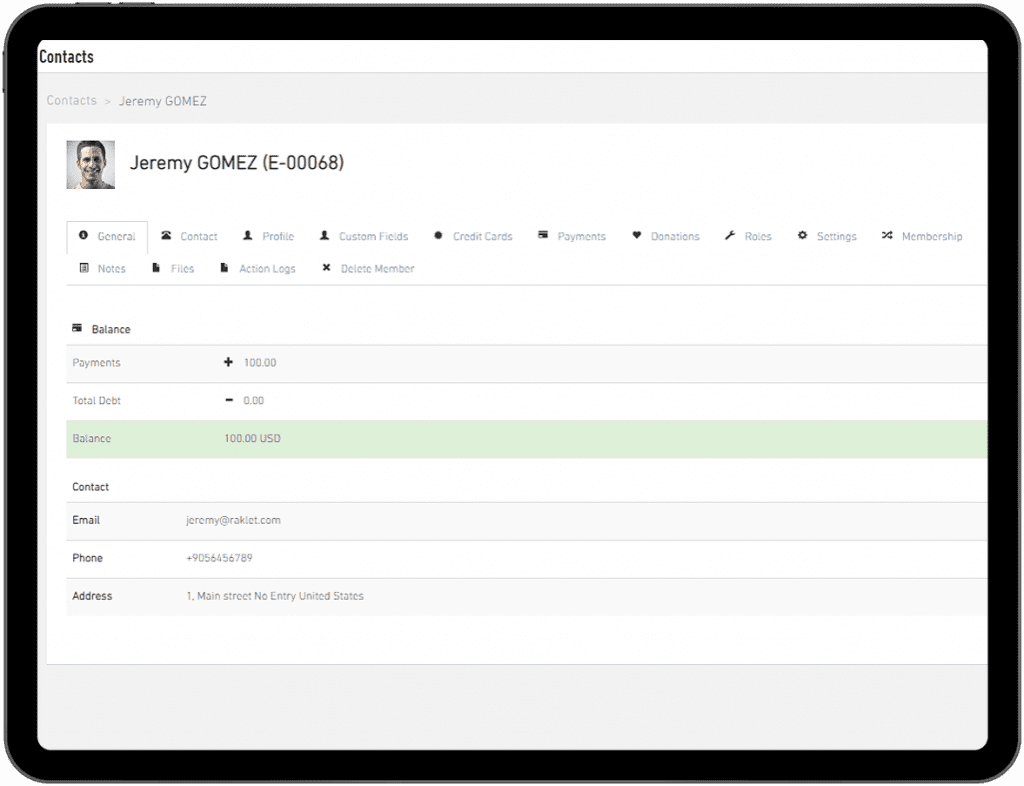 Competitive pricing with customization to suit your brand
Our pricing plan is highly competitive when compared to the competitors. It helps us stand apart from our competitors. We also offer a completely free account. You can set it up in a few minutes and can start adding members quickly.
Customize and integrate your membership app with various third-party applications. Above all, make sure that your membership management platform reflects your branding.
The secure payment gateway for online payments
It is very easy to collect online payments within the software. We offer a highly secure as well as a safe platform that enables you to collect payments.
Unlimited member list and targeted messaging system
Add as many contacts as you want for your organization. Our platform offers unlimited contact upload from external excel files. Adding members, setting up the membership plans as well as publishing customizable digital membership cards is now possible.
Check out how to bulk upload members from excel files and add them to membership subscriptions.
Send out targeted communications to your members via emails and text messages. Members can also stay connected with each other through private messages.
JoinIt – Simple membership software
JoinIt is a simple membership software that helps organizations manage their members. Spend less time managing your members. This platform offers beautiful profiles as well as flexible membership types for members. In addition to this, they also have a simple member database with vital member data. Members can also log in and update their information easily.
Features of JoinIt membership software
Easy membership plans for members
JoinIt has a variety of features on the dashboard that allows easy membership onboarding. There are membership tiers that can be implemented to group members according to custom choices. This software also allows multiple admins to manage your membership software.
More tools for membership management
This software provides a variety of membership management tools. It is easy to process member payments. Set up automated renewal reminders. Similarly, send targeted messages to members based on their membership status. Planning and setting up successful events is also possible through integration with Eventbrite, an event planning application.
Member portal
Members can easily access their portals through their verified email addresses. They can change their information after logging in to the portal. Administrators also have access to cancel membership access for members based on the organization's cancellation policy.
Why is Raklet's membership management software the best alternative to JoinIt?
Now that we discussed both the membership software in detail, it is time to decide which would suit your organizational needs? However, before choosing either one of them, make sure you know the main features you are looking for in the member management platform.
Unlike JoinIt, you can create a free account from anywhere in the world. It is easy and can be set up within a few minutes. With JoinIt, customer support is needed to upload members to the member's database. However, Raklet's member database software enables you to bulk upload members from external excel files.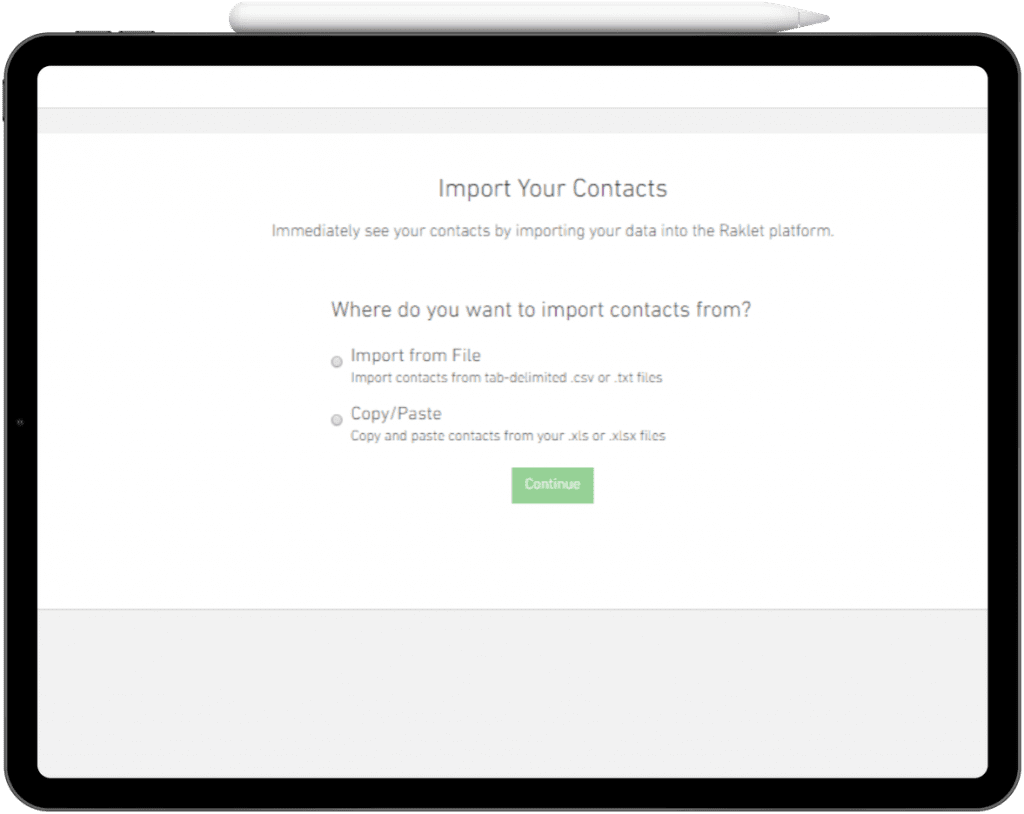 Many users of JoinIt feel that the software lacks a strong domain integration. However, Raklet's membership management software is designed to offer robust domain integration. It can be easily integrated with your website without any difficulty.
You do not have to integrate with any external event management platform since our software has a built-in event management module. Planning and setting up events is easy. With payment integrations, you can also sell tickets from Raklet's member management platform. In addition to it, we provide third party integration to organizations whenever they need it.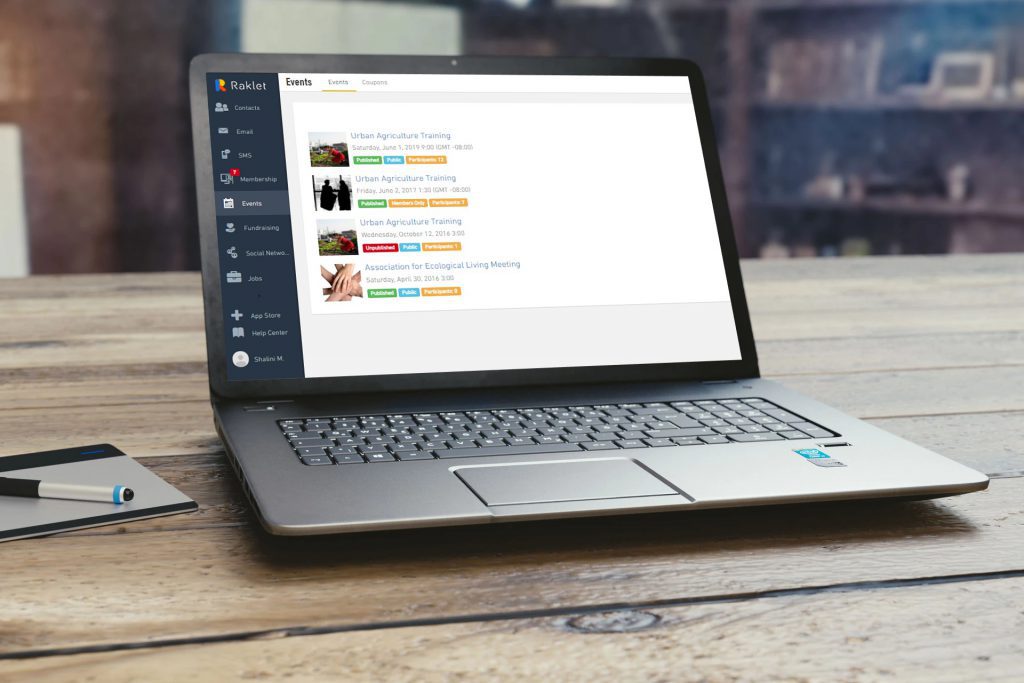 Choosing Raklet's membership management software will help you grow your business. You can add unlimited contacts and manage your member database with ease. Our mobile membership apps help your administrators as well as members to stay connected on the move.
Add value to your member experience with our member management system
In short, our membership management software will add value to any member-driven organization. Want to give Raklet a try? Schedule a demo today to understand how Raklet can help you with your member management or create a free account to get started.
If you'd like to learn more about membership management, check out these articles below: