Rock Gym Pro Alternative: Raklet
Looking for a Rock Gym Pro alternative? Raklet membership management software is a great option! If you wish to change your membership management system, take a look at this article to learn about a low-cost alternative to Rock Gym Pro, Raklet.
It can be difficult to manage multiple tasks and collect payments without professional club management software. Creating a membership community with management software can help boost your business as well. More importantly, you must examine and analyze your organization's data. This may be challenging in Rock Gym Pro, but with Raklet's all-in-one club management software, you can automate the process.
Rock Gym Pro was founded in 2008 specifically to handle the complexities of high-volume facilities that require waivers with regular memberships, drop-ins, and groups. Established in the United States, Rock Gym Pro is one of the most commonly used software by climbing gyms, bike parks, wake parks, and other activity businesses.
Although it's a well-known software for climbing gyms and other high-volume facilities, Rock Gym Pro might not be the best option for all businesses. So, let's look at what they offer and what they don't.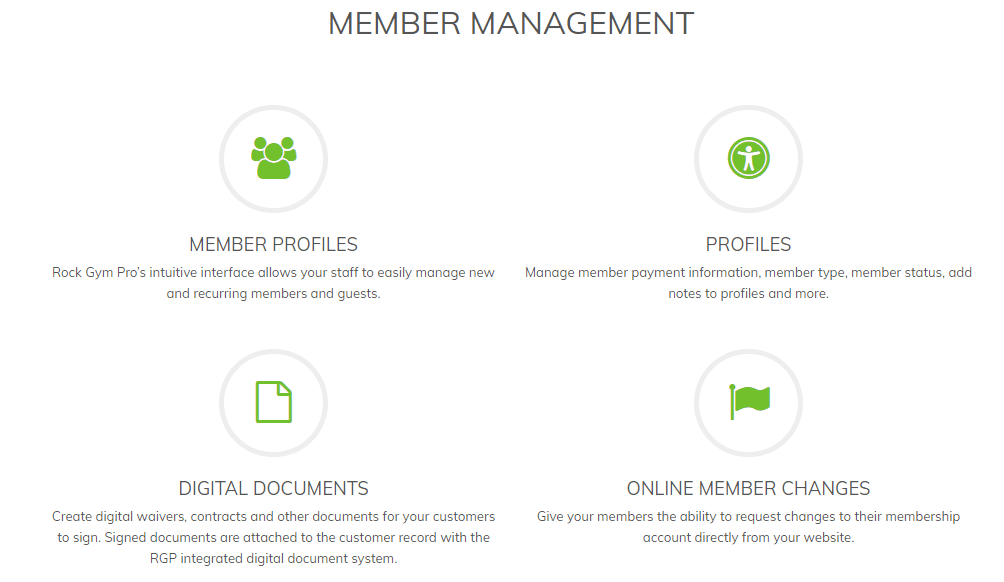 Rock Gym Pro has features such as member management, payment systems, branded online booking & calendar, and reporting. Let's review them one by one. 
Member Management: The user-friendly interface of Rock Gym Pro enables you to quickly handle new and recurring members and guests. You can manage member payment information, member type, and member status, as well as add notes to profiles.  The Rock Gym Pro integrated digital document system attaches signed documents to the client record. Also, you can allow your members to make adjustments to their membership accounts directly from your website.
POS: From the Rock Gym Pro POS interface, you can reprint receipts, generate Z-Out and POS history reports, and simply track/update product inventory.
Branded Online Booking & Calendar: Rock Gym Pro web widgets help your clients to read your current schedule, pay for classes/events/memberships, and create online booking profiles without leaving your site. Customers can book classes directly in the Rock Gym Pro Connect mobile app using their online account or stored credit card. Customers using the app can also check in using a digital barcode via their mobile device.
Reporting: Rock Gym Pro offers reporting and analytical solutions to assist you in making business decisions for your facility. You can create client reports and have daily, weekly, or monthly summaries emailed to you. With reports that highlight purchase and check-in history, you can learn who your most committed members and guests are, what they're buying, and how frequently they visit.
Rock Gym Pro offers four membership deals: Free, Standard, Plus, and Premium. The Free package includes unlimited customers, integrated monthly billing, and general reporting. Features offered an increase in number as the packages change, but so do the prices.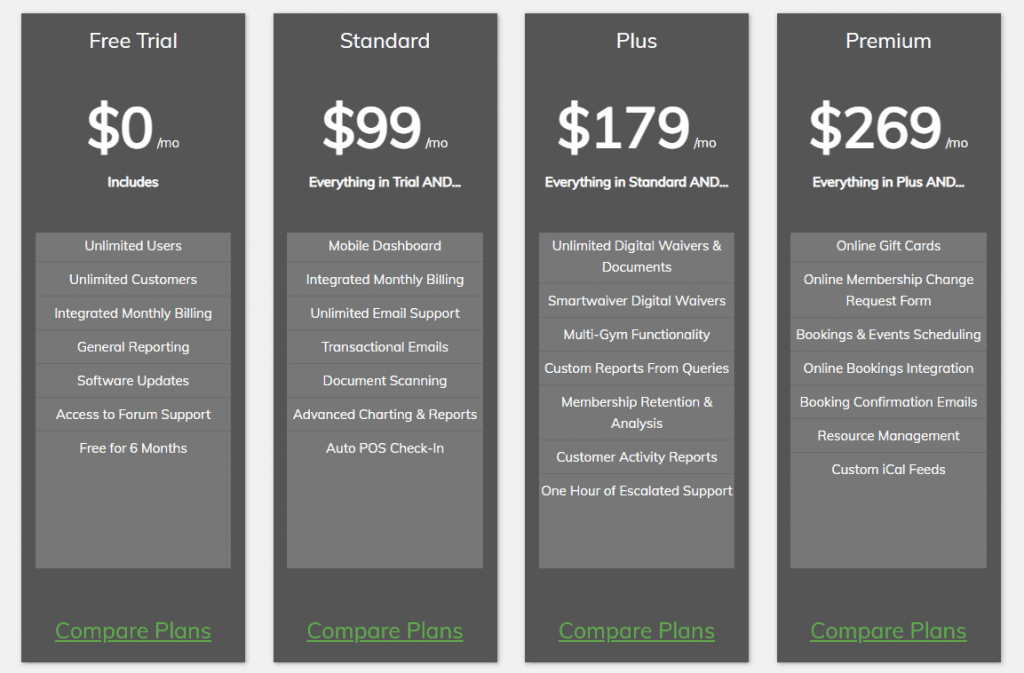 According to Capterra, Rock Gym Pro has a rating of 4.3/5 overall. Ease of use and customer service are rated as 4.5/5 and 4.8/5, respectively. Customers mentioned Rock Gym Pro as flexible, customizable, and easy-to-use. However, learning how to use and teaching it to clients might be tiresome to some users.
We present Raklet as an alternative to Rock Gym Pro!  Raklet is a complete management system for gyms, fitness and health clubs, yoga studios, and other fitness facilities. Raklet offers a variety of tools, including an integrated CRM, to assist you on your journey. Raklet can be used and customized in any way you choose thanks to our connectivity and flexibility.
Raklet has over 3000 app integrations, endless customization options, and free event planning and membership administration capabilities. You can also manage your receipts, create a member community, and examine your company's reports. Let's have a look at the various features of Raklet.
As Raklet, we want to make the payment process easier for you. What could be more convenient than automatic membership renewals? Don't be concerned about past-due gym members; simply set up automated reminders and collect your membership fee.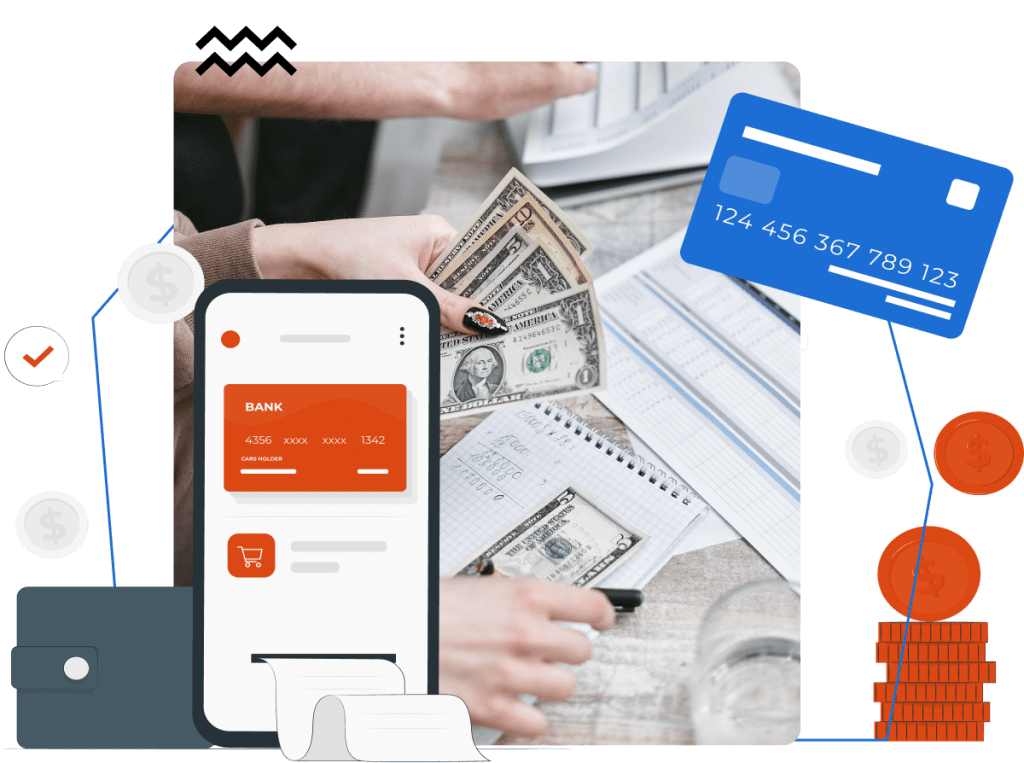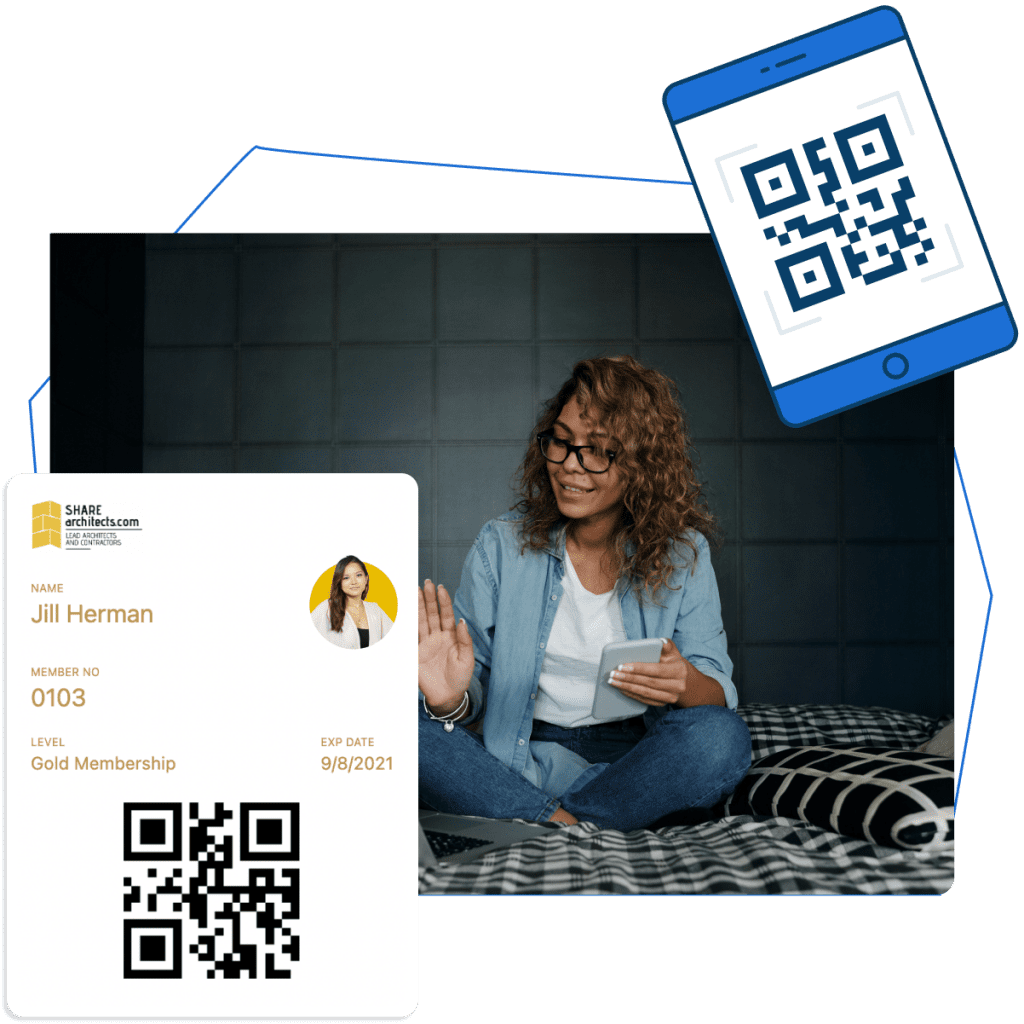 Create your personalized digital membership card to make the login procedure go more easily. Scan your fitness club members' QR codes to keep track of member activity in your sports club. View active and canceled subscriptions and grant access to facilities.
UNLIMITED MEMBER LIST & TARGETED MESSAGING
Add as many contacts as you want for your organization. You can submit an unlimited amount of contacts from external Excel files to our platform. It is now possible to enroll members, create membership plans, and generate digital membership cards that are customizable. Learn how to add members to membership subscriptions by bulk uploading them from Excel files. Send personalized emails and text messages to your clients. Members can also communicate privately with one another.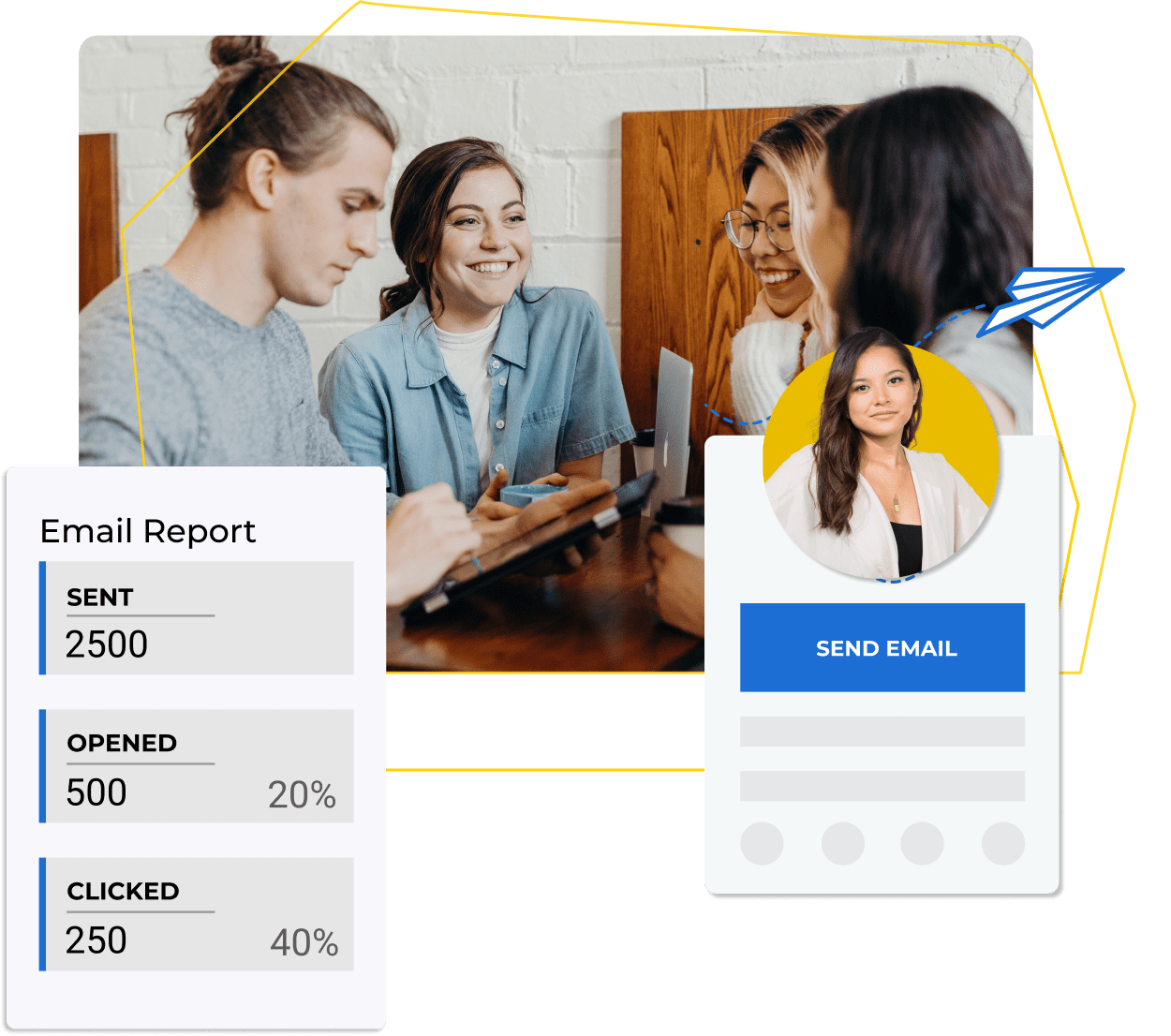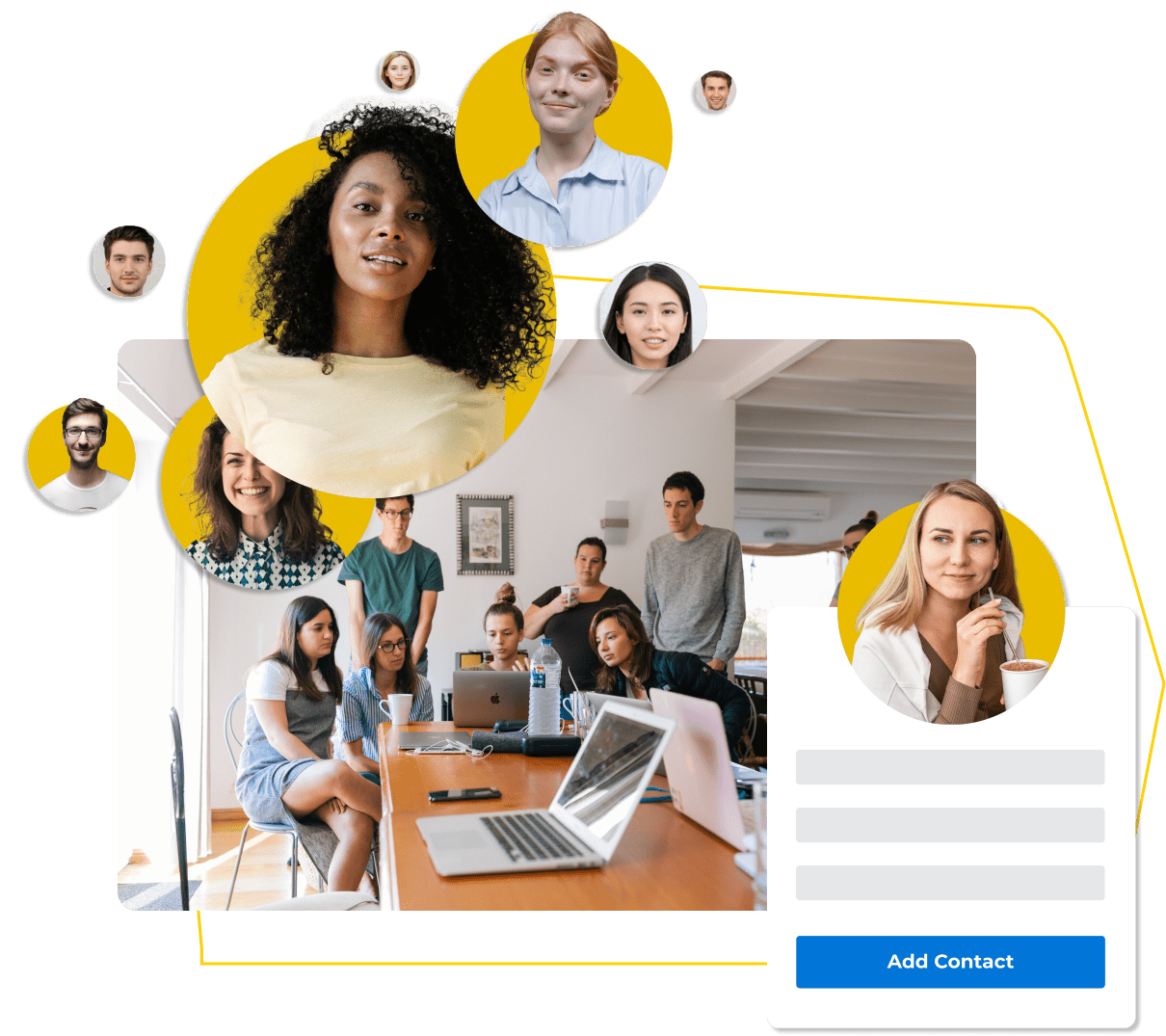 Don't spend too much time manually registering members and keeping track of their current information. Raklet's powerful CRM can help you automate administrative tasks. Import, export, and organize the members of your club.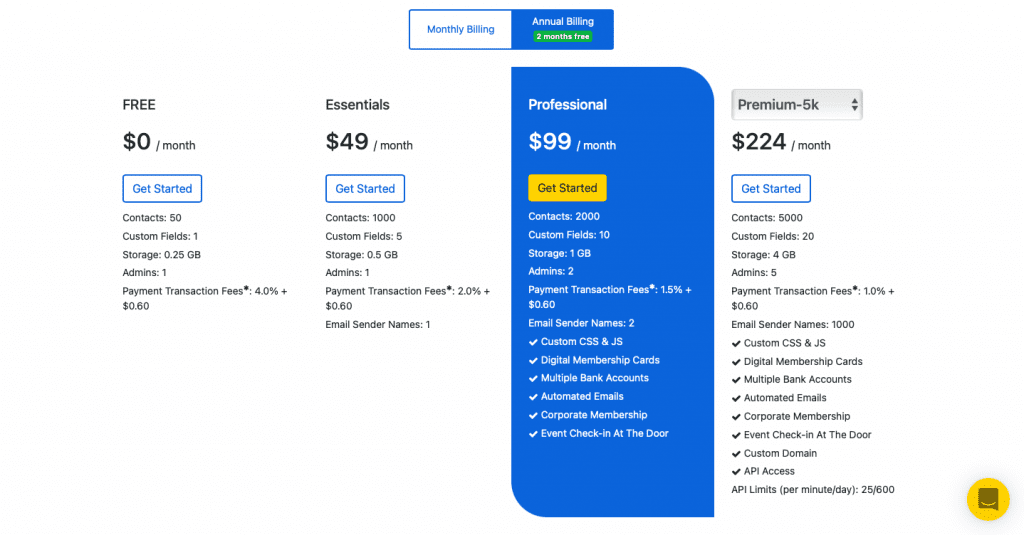 Raklet offers different types of membership: Free, Essentials, Professional, and Premium. The Free package is good for new users and is free forever! You can use it to try our software, or you can use the free package for up to 50 members forever. The Professional package is great for growing businesses. It includes digital membership cards, multiple bank accounts, automated emails and so on. You can check out our pricing page to see which option is best for your business.
According to Capterra, Raklet has an overall rating of 4.8/5. Ease of use and customer service are rated as 4.7 and 4.8, respectively. Customers stated that importing members, assigning contributions, and collecting payments online is quite easy with Raklet. The reporting process is also really easy and the platform provides them with a lot of information. Again, customers say Raklet is extremely powerful for them because they can use filters to create segments and tag people as needed. Members who are more likely to attend their events can be clearly identified.

How is Raklet better than Rock Gym Pro?
You can see the comparison below:
Free or starts from $49/mo
Don't listen to us, listen to what our clients say

Good membership software! I really liked the support responsiveness. They are on the ball, listen to your comments and try to integrate if the comment can bring value to their product.
Powerful event management software! Raklet's web and mobile apps makes it really easy for us. We create tickets for public and members-only, offer coupons to promote our events and check-in guests onsite.
I am satisfied. We manage the administration and communication of our associations thousands of members. Support team is really kind and help us solve problems quickly through chat or video call. We sell tickets and also crowdfund on the platform.
We publish digital cards for our members on Raklet. They can benefit from the perks simply by using mobile app or adding their cards to mobile wallets. Highly recommended.
As we were about to spend thousands to develop membership software, we discovered Raklet and saved. Raklet has a lean and well thought architecture that provides you the most important features you need for membership management. It looks familiar from day 1, easy to use without extensive training.
Looking for other club software alternatives?
Create your account.
It's free for as long as you need.
Start for free & upgrade only if you need. Card not required.